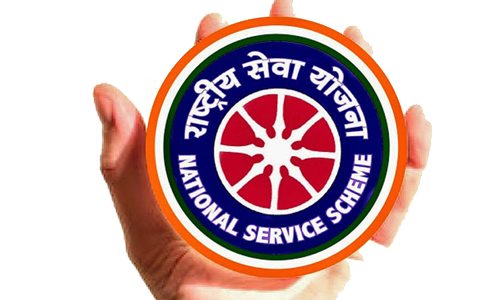 Report of various programmes conducted by NSS during the academic year 2015-16
National Service Scheme was established in India on 24th September 1969 with the objective of personality development of students through community services. A unit of National Service Scheme, Unit number 22 is functioning at Government Law College Ernakulam. The total members of this unit is 100. One of the faculty members are designated as the Programme Officer. At present, Assistant Professor Smt Mini.S is the Programme Officer. Our unit is actively engaged in e-waste collection, legal awareness classes for school students, blood donation camps and also various other programmes involving major socio – legal issues.
Programmes conducted during the academic year 2015-16
Campus cleaning
This was the first programme conducted by this unit. Apart from NSS volunteers, various other students from our college participated in this event for making our campus clean, hygiene and eco – friendly.
Organic farming
The free land behind the campus was utilized for organic farming. Vegetables like lady's finger, plantain, beans etc. were grown organically and it was distributed among the students and teachers.
Blood donation camp
Our NSS volunteers along with the association of Indian Medical Organisation, organised a blood donation camp in our campus. Around 130 students of various blood groups donated their blood and put forward a slogan 'Donate Blood Save Life'.
Awareness Programme on AIDS day
On this day almost every student gathered in front of the assembly hall for the programme conducted by our unit in connection with the AIDS day. An AIDS tree was made and our students posted various messages and information regarding AIDS on that and also the cross ribbon as a symbol of AIDS awareness was also distributed among the students and teachers.
3-day camp
This was the first camp of our unit and it was conducted in our college premises itself. During this 3 days, various classes on socio – legal issues were conducted along with other programmes like campus cleaning and cleaning outside the college premises like marine drive.
Various programmes on National Youth Day
In connection with the National Youth day, our NSS volunteers organised an inter college Essay Writing competition on socially relevant issues. Other competitions such as poster designing, photography competition etc. were also conducted on behalf of the same.
Homeo medical camp
A Homeo medical camp was arranged in our college and preventive medicines for chicken pox and such other contagious diseases were distributed among 150 students of our college and the medicines were also distributed among the residents of the slum area nearby.
Seven-day camp for NSS volunteers at Koonamthai, Kalamassery
A seven-day camp was conducted at Koonamthai, ward no: 35, Kalamassery where around 50 NSS volunteers actively participated in various programmes conducted. We organised various awareness classes on drug abuse, child abuse, traffic rules awareness, waste management etc. and other programmes like BLS training class and Free eye camp during these seven days..
E – waste collection
This programme is an ongoing process. Our student members collected a large amount of electronic wastes from other students, teachers as well as various places outside the college such as Ernakulam Police quarters and also various houses nearby the residence of our unit members as well.
Ente Kulam project
Some of our NSS team members actively participated in District Collector's "Ente Kulam" project at Kanjirakkattu kulam near Aluva along with Anbodu Kochi organisers and the public.
Awareness programme on prevention of contagious diseases
Various awareness programmes for people in socially backward areas were conducted by our unit members mainly on slum area nearby college and also in various other schools and institutions.
Legal awareness classes for school students
Classes on various issues such as drug abuse, child abuse, traffic awareness and other related socio – legal matters were conducted by our NSS volunteers at various schools and other educational institutions in Ernakulam.